"Your light must shine before others, that they may see your good deeds and glorify your heavenly Father"
(Matthew 5:16)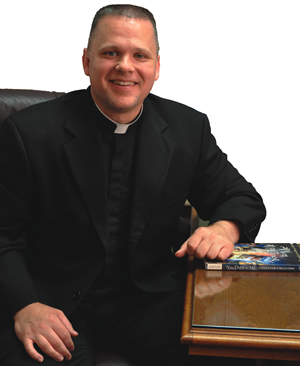 At this time of crisis in our world, we are very aware of the need for prayer. The Catechism of the Catholic Church teaches us to call on God's mercy when we pray for others: "Since Abraham, intercession — asking on behalf of another — has been characteristic of a heart attuned to God's mercy" (2635).
Sadly, many churches throughout the country have faced hardships that forced them to close their doors in recent years. As a result, many people have lost the opportunity to light a candle of prayer for themselves or their loved ones during times of trial and need, or to honor a loved one, whether living or deceased.
Circle of Light is an extraordinary group of people who band together with me and my fellow Marian Priests and Brothers by pledging to have a candle burn for their most fervent intentions 24 hours a day, 7 days a week.
The Marian Fathers are committed to keeping our candles burning here on Eden Hill at the National Shrine of The Divine Mercy. All of the candles in Our Lady of Mercy Candle Shrine are made of real wax, encased in beautiful glass holders, and
lit individually by an Intercessory Prayer Minister, who prays for your special intentions
. You can feel the love behind all of these prayers as soon as you enter our candle shrine! Your monthly offering to our Marian Congregation makes it possible for the Marians to fulfill our many apostolic ministries, spreading the Light of Christ all over the globe.
Each time we light your
Circle of Light
candle and pray for your personal intentions, we are united as God's children in a special way, and there's nothing that brings us together as prayer does. Being part of your faith life in this way is a ministry that we consider a blessing and privilege to fulfill.
Please consider joining our ever-growing Circle of Light. Like incense rising to our Heavenly Father, Circle of Light Members know that the prayers, reflected in the flames of their Votive Candles, bring peace, joy, consolation, and myriad graces!
In the warmth of Christ's Merciful Love,
Fr. Joseph, MIC
Director